Last Tuesday we were really sad to have to say goodbye to Anthony Wheeler, our dear language assistant. Anthony is an extremely motivated, capable and responsible person who has become a very important part of our school life. His pleasant personality, excellent work skills and strong dedication certainly made working with him really easy and rewarding.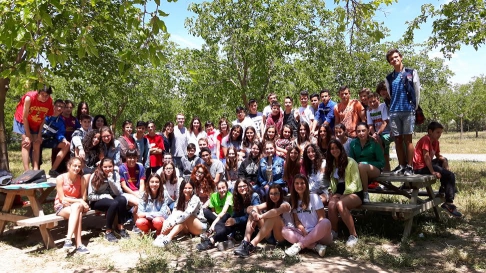 Throughout the year, all the students benefited from his commitment and hard work, as he was always willing to help and ready to contribute his own ideas to make English lessons fun and memorable. He regularly took students out of lessons in small groups to give them more practice in their oral communication skills, and especially to give them more confidence when speaking English, and he also worked in class alongside the teacher to support and develop the students' oral language.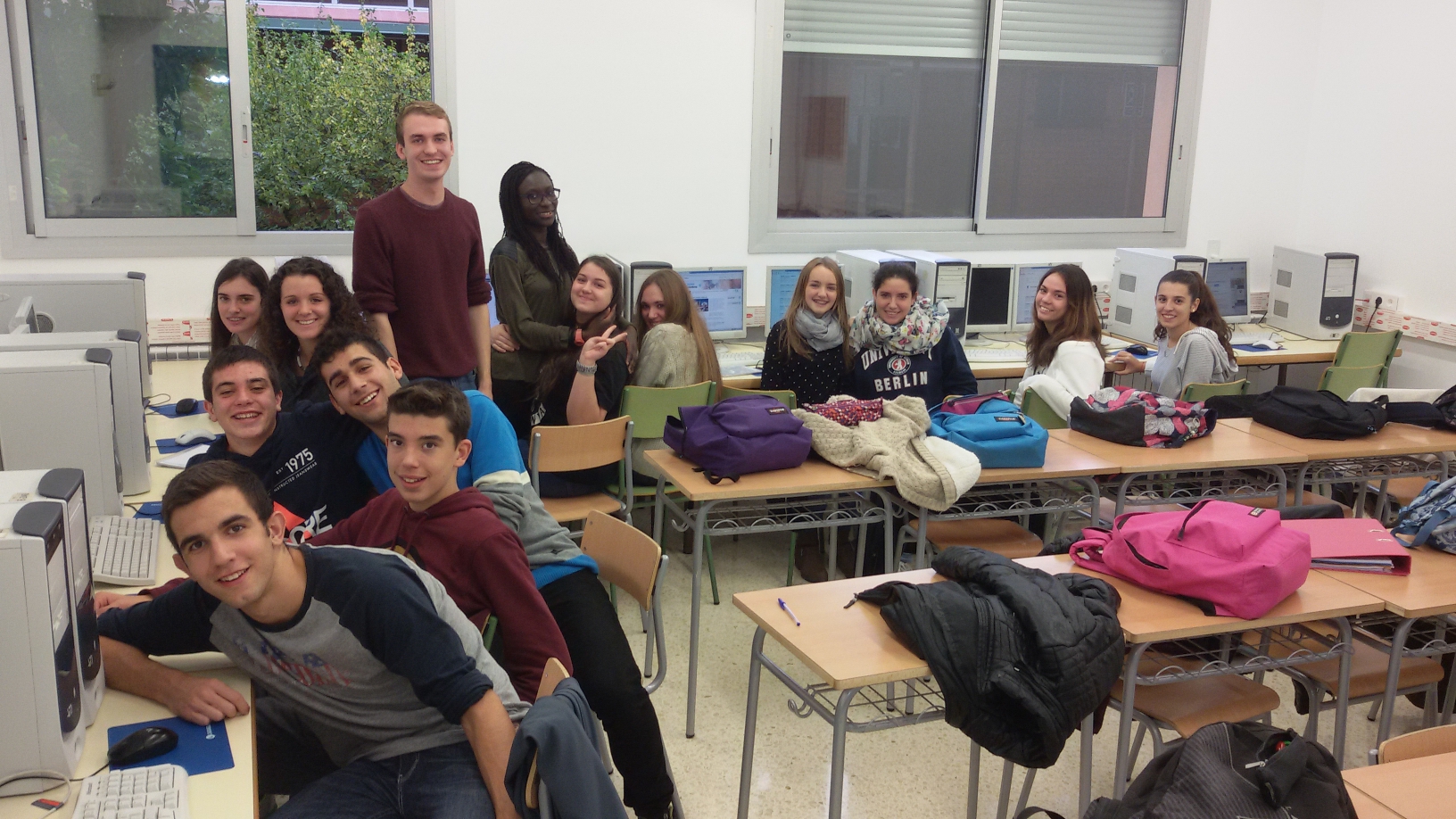 In his lessons, he showed students the communicative value of language skills by carrying out various types of oral activities with a real purpose. Also, he encouraged students to think about several different aspects of British culture as well as about life in the many countries which he has been to, and to consider things differently. Students were really engaged and motivated in his lessons.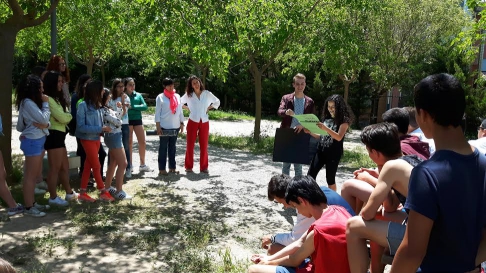 As an additional task, he created some interesting and fun materials and resources in English that the teachers will be able to use in our lessons. And he also helped some teachers improve their level of English and prepare for some English examinations, which they were extremely grateful for.
Besides, Anthony became very well-assimilated to life in our country from the very beginning, and he took every chance to learn Catalan, which allowed him to sit an exam to obtain an independent user certificate at the end of his stay. In fact, he gladly announced that next year he would be studying Catalan at the University of Cambridge, where he will be in his final year of a degree in Modern and Medieval Languages. Right from the start of his stay, he developed a growing interest in the Catalan culture and traditions, which he contributed to promote through a blog which features the different aspects of life and culture in Catalonia that he was able to experience firsthand throughout his stay.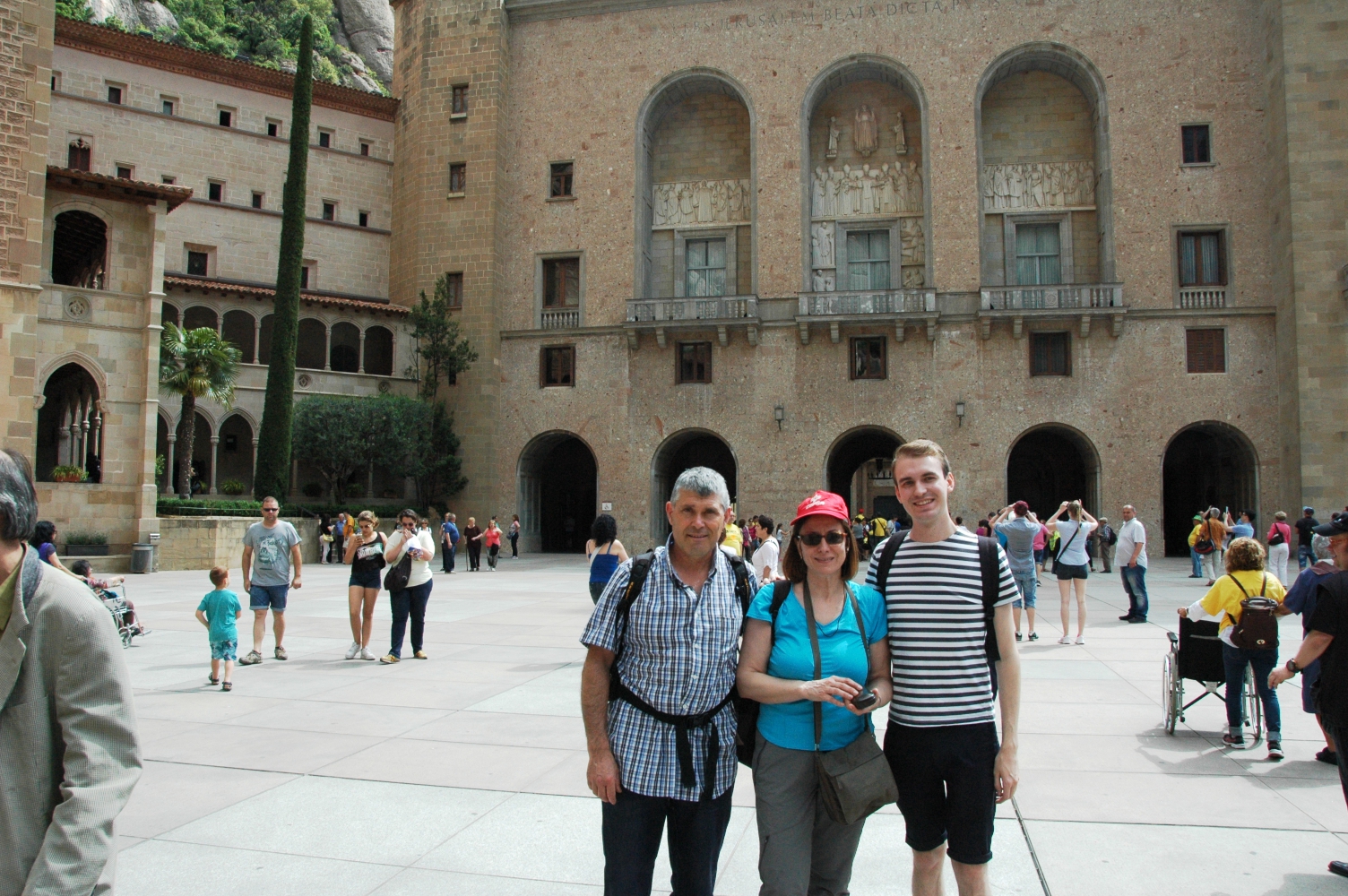 Last week we all felt quite emotional at our school as all the students gave Anthony some presents and farewell cards that they had written and decorated themselves, and several farewell events were held just to show him how grateful we are for all the things that he taught us. This year our English has definitely turned much better!
We heartfully thank Anthony for being so energetic, enthusiastic and keen to share his language and culture, which really inspired students to learn and improve their English, as well as for his involvement, exploration and appreciation of our own language and culture.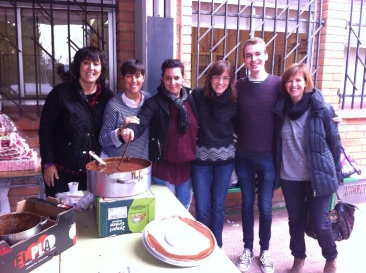 To Anthony, 
It's been a real pleasure meeting you and working with you. We hope you have enjoyed being with us this year as much as we have. You can be sure our students have taken many things away from your lessons that will help them better their futures.
Thank you for making such an impression and giving such fond memories to all of us. We hope you can reach out to your goals and continue inspiring others.
We all wish you the very best in life!
Bona tornada al teu país, i fins aviat!